Audio solutions in bars and restaurants need to be flexible enough to handle anything from gentle background music to lively celebrations and even small performances, with independent control required over the different areas of the venue.

High turnover of staff and the demands of caring for the customers mean that AV control in hospitality environments needs to be super-intuitive, and business owners will want to know that everything is running as planned, even when they are offsite.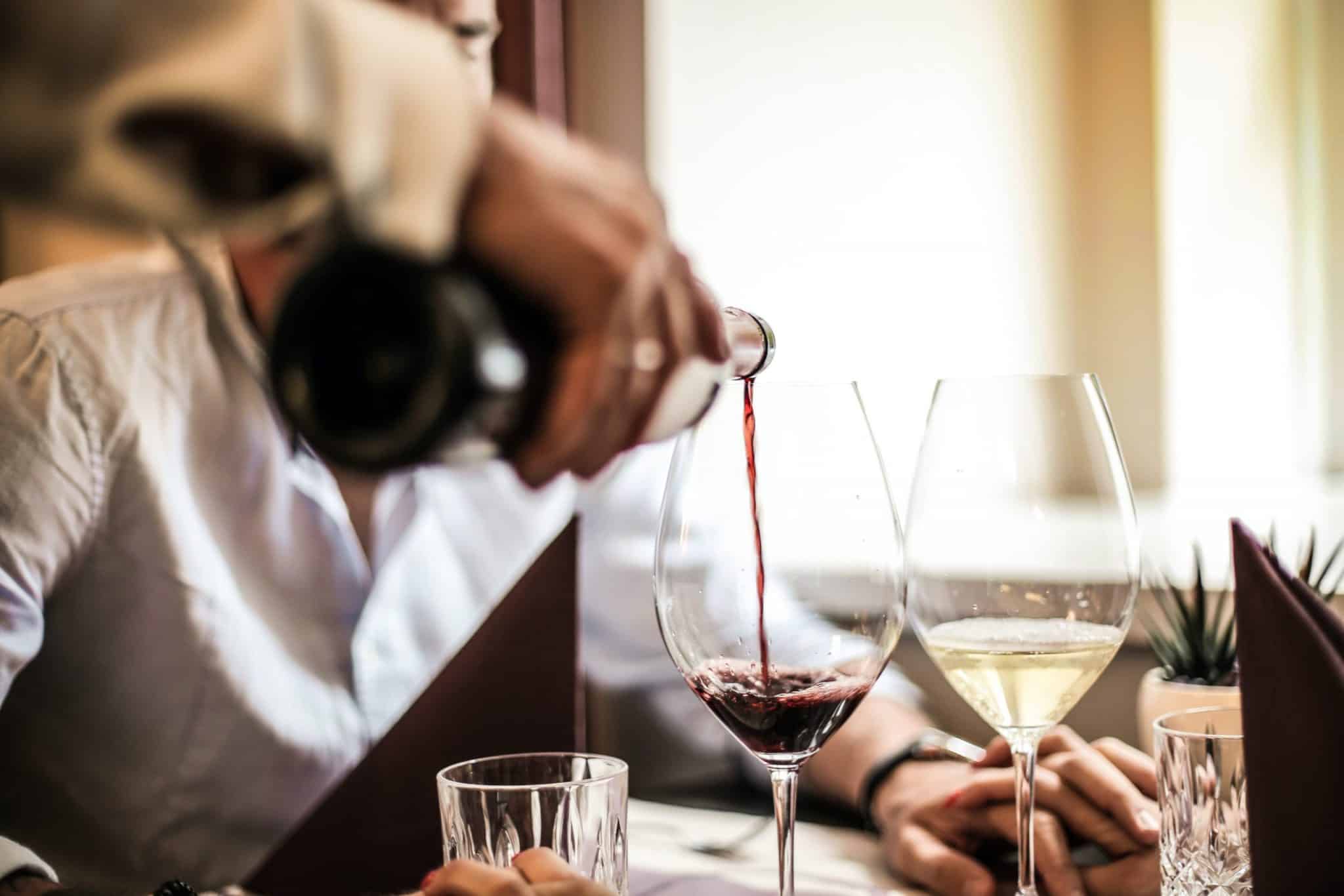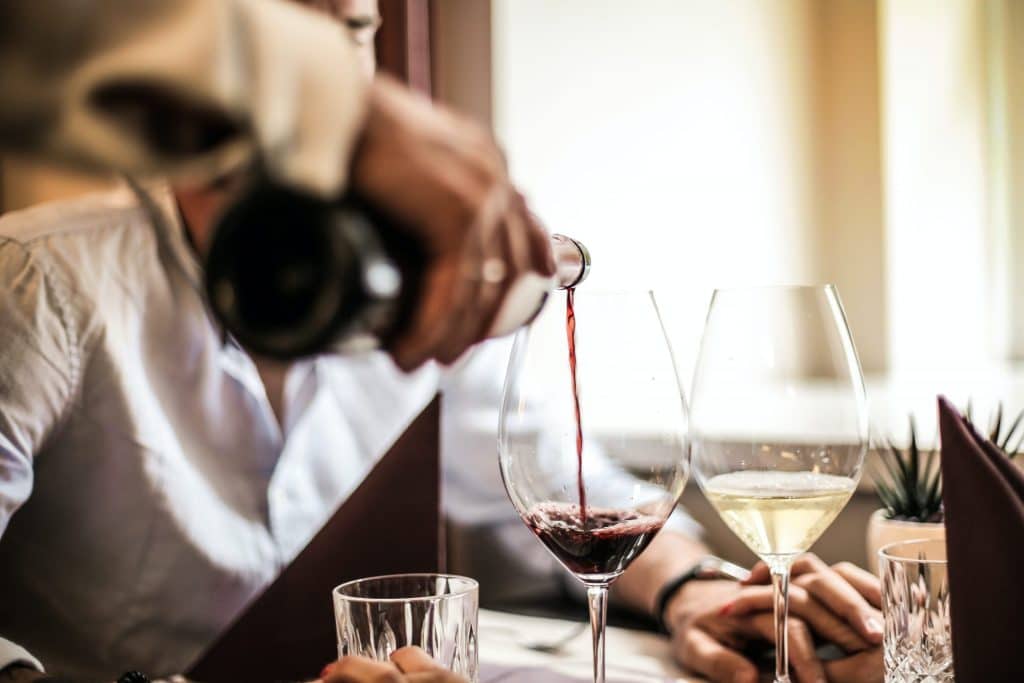 CloudPower four channel amplifiers are perfect for multi-zone environments, with full DSP ensuring optimal audio quality throughout the building. The amplifiers are available in four power ratings and can drive both low impedance and 70/100v speakers. CloudPower can be monitored and controlled remotely from any device and also offers hassle-free hands-on operation, while an internal audio source allows audio streaming direct to the amplifier.
APEX Liviau S is an elegantly simple all-in-one touchscreen control solution for audio, video and lighting, designed for confident, safe operation by non-technical users. Promotions and other content can be remotely sent to the Liviau unit in the bar or restaurant and scheduled to play at pre-set times. Music can be played from apps such as Spotify, or from a custom audio library. Liviau S is cost-effective, simple to install, energy-efficient and great to look at.
In this bar example, the two rooms are each equipped with their own speaker system comprising of a bar zone with ceiling mount loudspeakers and a dancing area with a stereo set of full range loudspeakers. Each of the systems is able to play any of the selected analog sources. The level can be easily adjusted via the front panel control or via an optional external computer.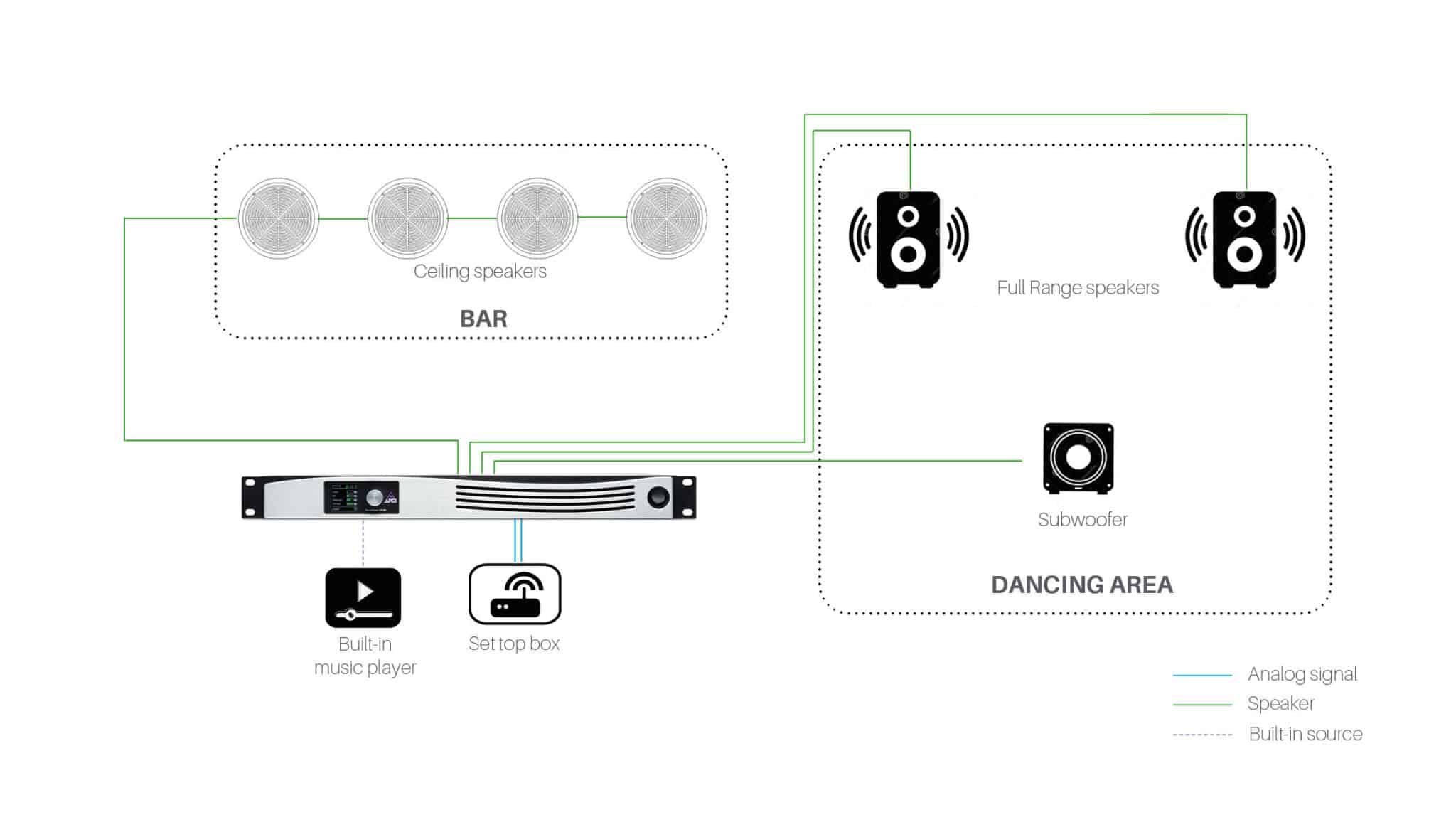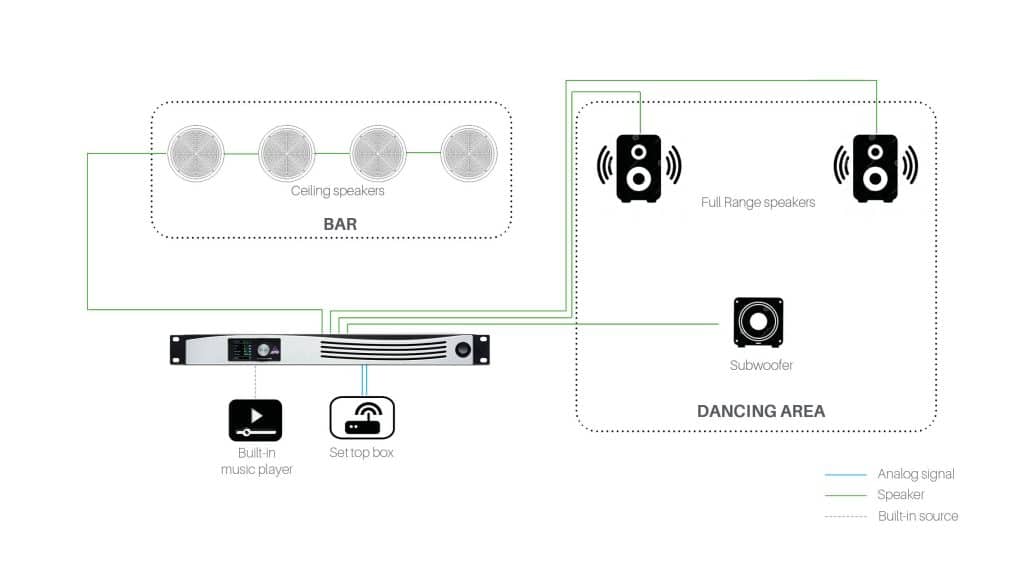 CloudPower
4 channel Class-D amplifiers
350W – 3000W per channel
Fully integrated DSP
Secure remote control/monitoring in the cloud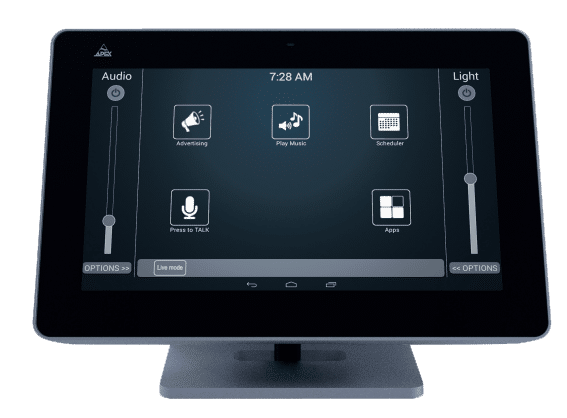 LIVIAU
Control sound, lighting and video
Internal memory + USB port
Spotify integration
DMX 512 control for intelligent lighting and dimmer packs