16CH AMPLIFIER WITH DANTE
CloudPower CP716D is a 16 x 700W Class D installation amplifier with integral Dante, created for immersive spaces and installations involving numerous separate zones. 
16CH AMPLIFIER WITH DANTE

CloudPower CP716D is 16 x 700W Class D installation amplifier, created for immersive spaces and installations involving numerous separate zones. 
16 x 700W installation amplifier

Comprehensive DSP tools
Integral 16 x 16 Dante audio networking
4 analogue inputs
IntelliCloud remote setup / control WebUI
Built-in WiFi hotspot
Drive low impedance or 70/100v loudspeakers
High-efficiency, low idle power
GlidePath architecture for ultra-low distortion
True Cone Excursion for extended speaker life
Secure remote control / monitoring in the cloud
Wired LAN Ethernet connection
Unique internal streaming source
Deploy networked or standalone
Daylight-visible OLED display
Slimline 1U chassis
High efficiency and low idle power
Universal power supply & active PFC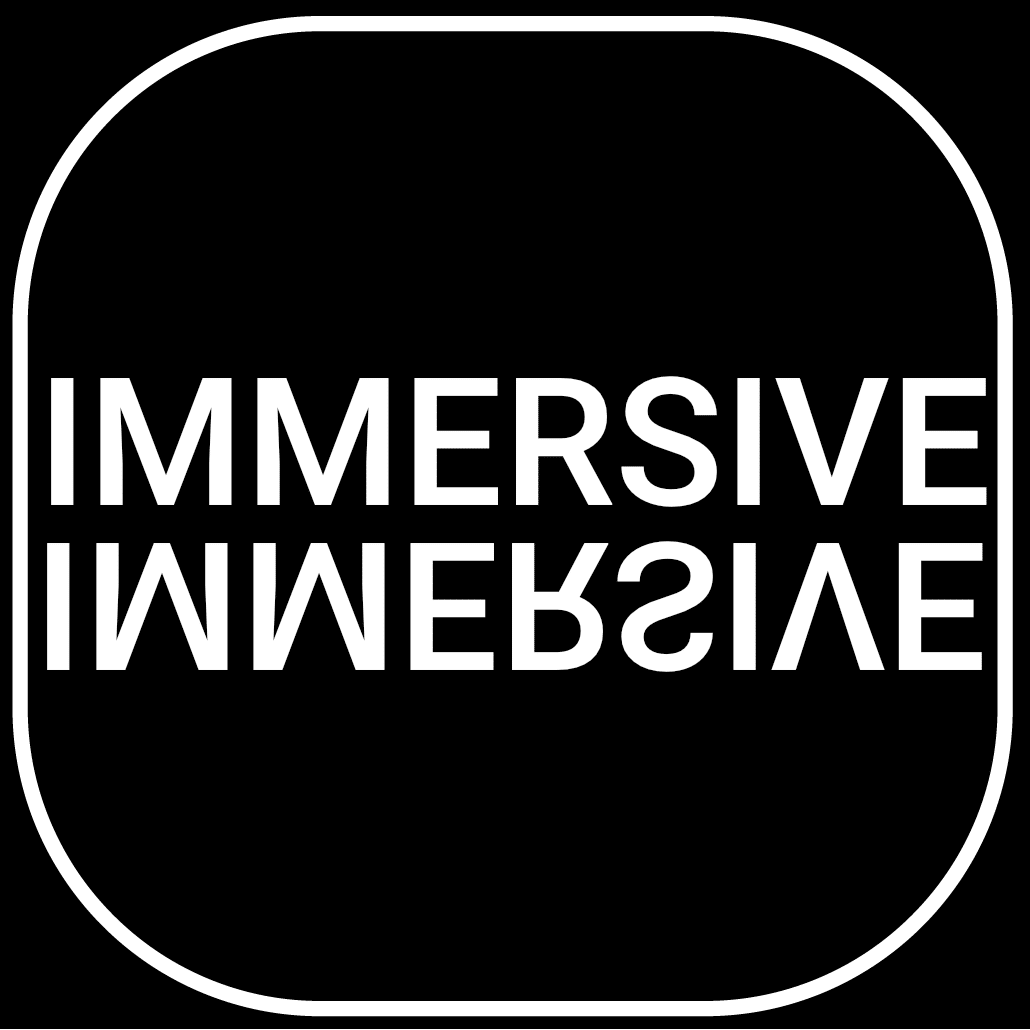 Immersive Power
CloudPower CP716D is the ultimate immersive amplifier, offering a unique combination of power, high input / output count and Dante networking to meet the demands of applications where multi-channel audio content and large numbers of separate loudspeakers combine to create unforgettable experiences. Dante™ Spoken Here
CP716D features an integral 96kHz, 16 x 16 Dante module for easy integration with Dante networks. Primary and Secondary networking ports provide redundancy, while 4 analogue input channels can be configured as fallback sources for further peace of mind. Cloud Power
Add value for your clients by securely monitoring and controlling CloudPower amplifiers anytime, anywhere over the APEX Cloud. Keep tabs on multiple amps from your favourite device with the super-intuitive IntelliCloud Web UI. IntelliCloud employs streamlined, linear workflows and is browser-based, so there are no software download hassles. GlidePath
CloudPower is founded on APEX's proprietary GlidePath architecture, with DSP and amplifier circuits fully integrated for outstanding performance. GlidePath employs DC coupling throughout the signal path, dramatically reducing the time offsets and distortion associated with AC coupling. Thanks to GlidePath, CloudPower amplifiers deliver crisper, punchier bass and brighter, more natural high frequencies, superior intelligibility, and higher perceived volume. True Cone Excursion
GlidePath's ultra-precise reproduction of high transients manages speaker cone excursion, consistently delivering higher output under a short initial impulse and significantly reducing trail output after the signal stops in head-to-head tests against mainstream Class-D amplifiers. The result: less distortion, higher perceived volume and reduced mechanical wear on speakers.
Universal Power
CloudPower CP716D is ready to serve worldwide from 100-240VAC. Active Power Factor Correction ensures efficient use of the mains power system. The amplifier features both remote and front panel on off switching and a detachable mains cable.
REMOTE MONITORING / CONTROL For cP716D
CP716D amplifiers can be securely monitored and controlled anytime, anywhere over the APEX Cloud using the super-intuitive IntelliCloud web UI. Streamlined new views allow users to comfortably monitor high channel count immersive applications employing multiple amplifiers.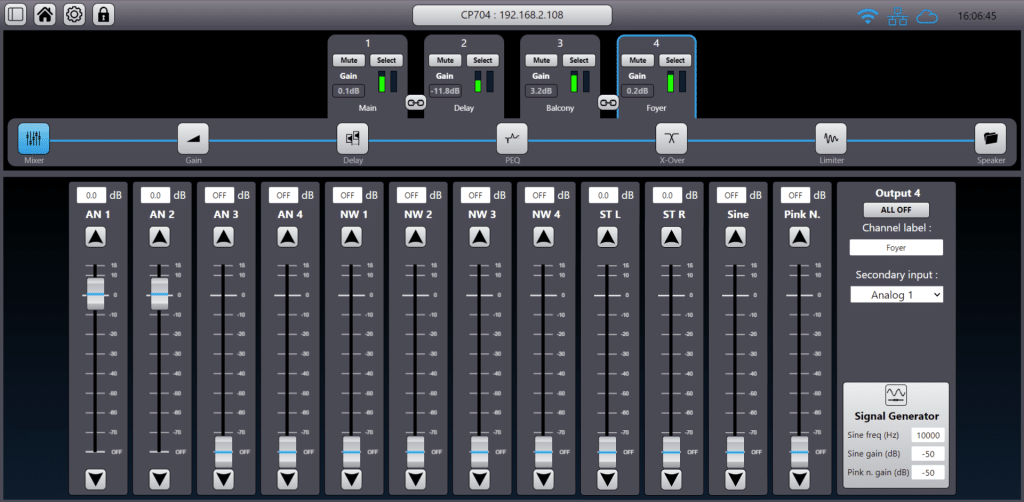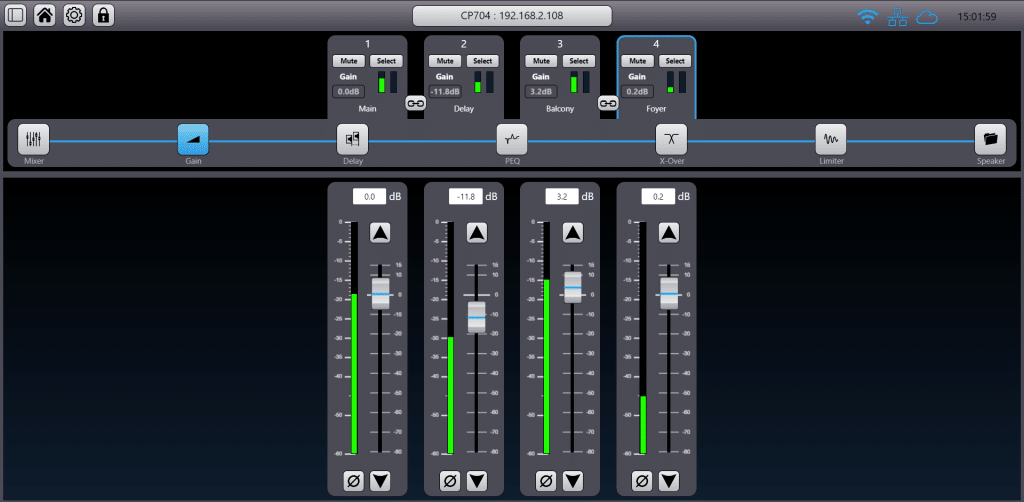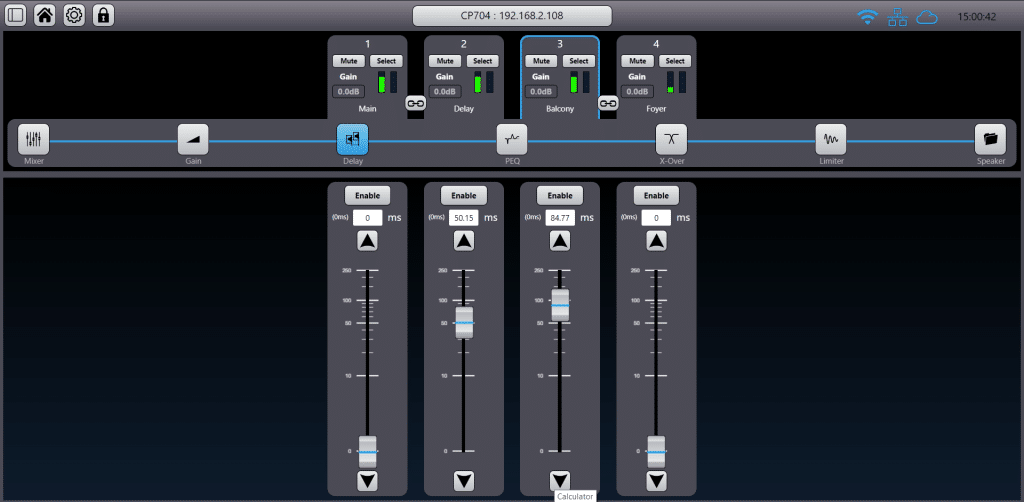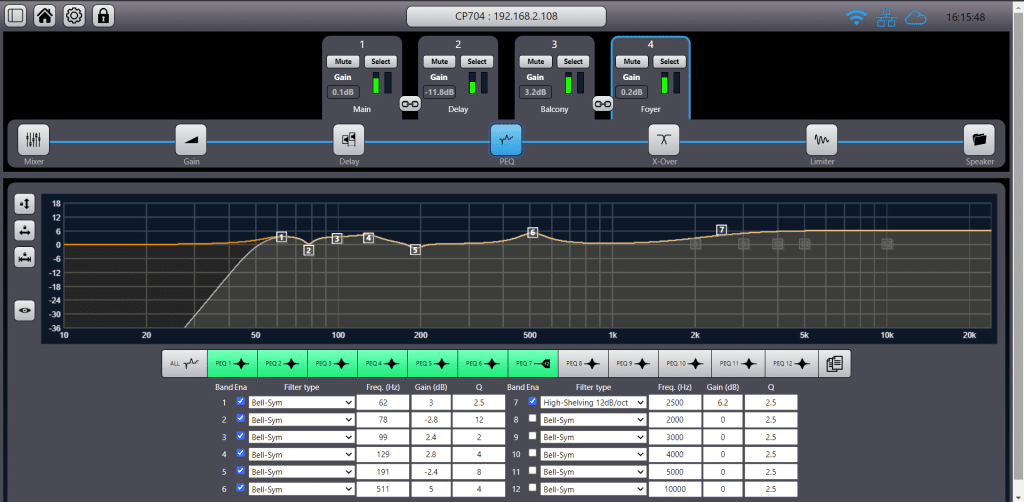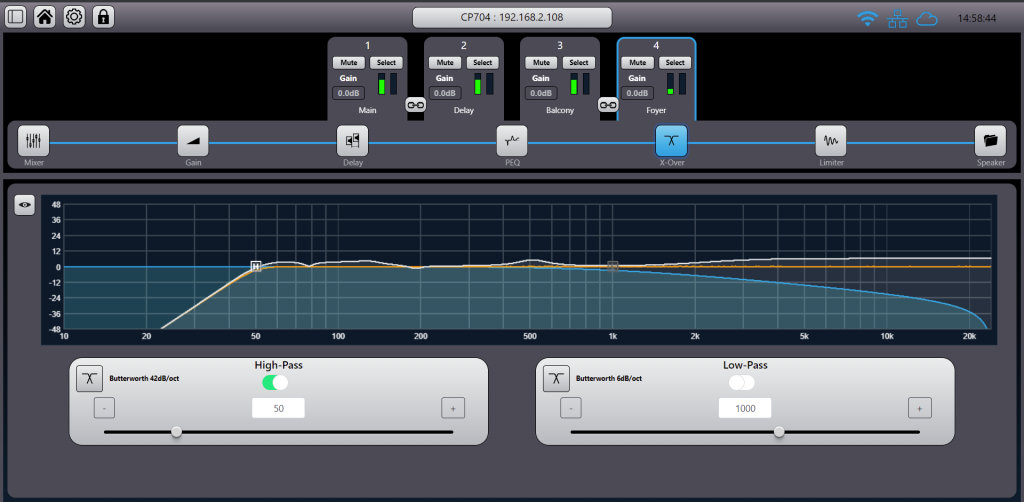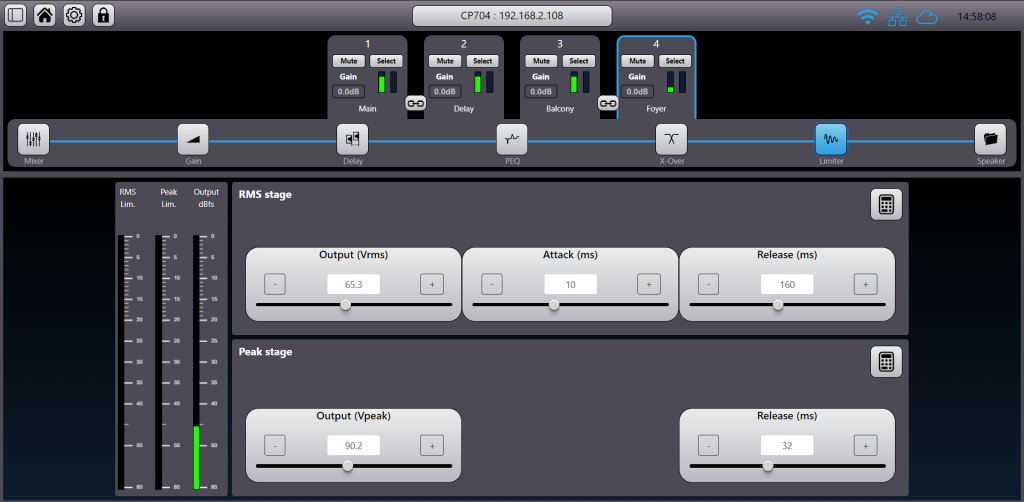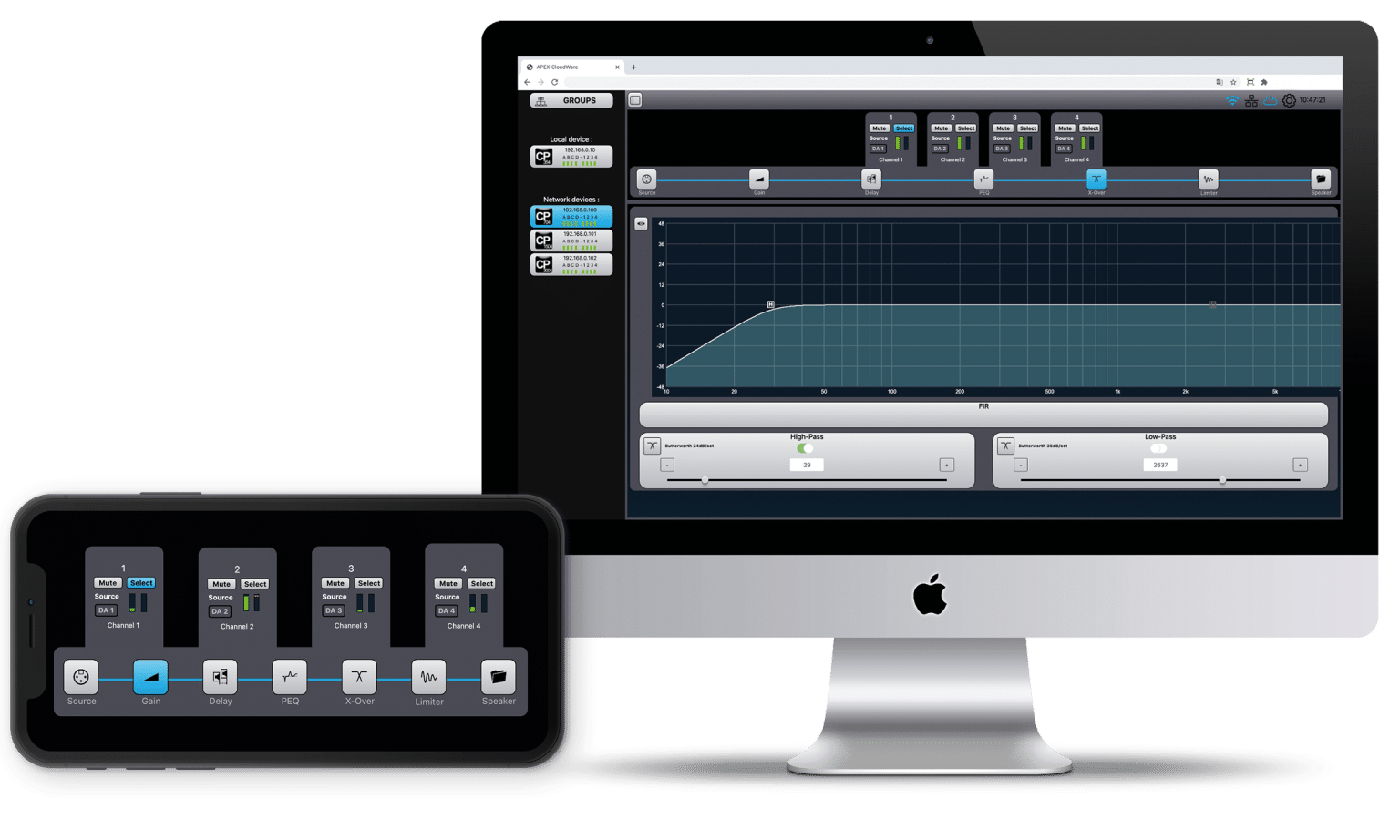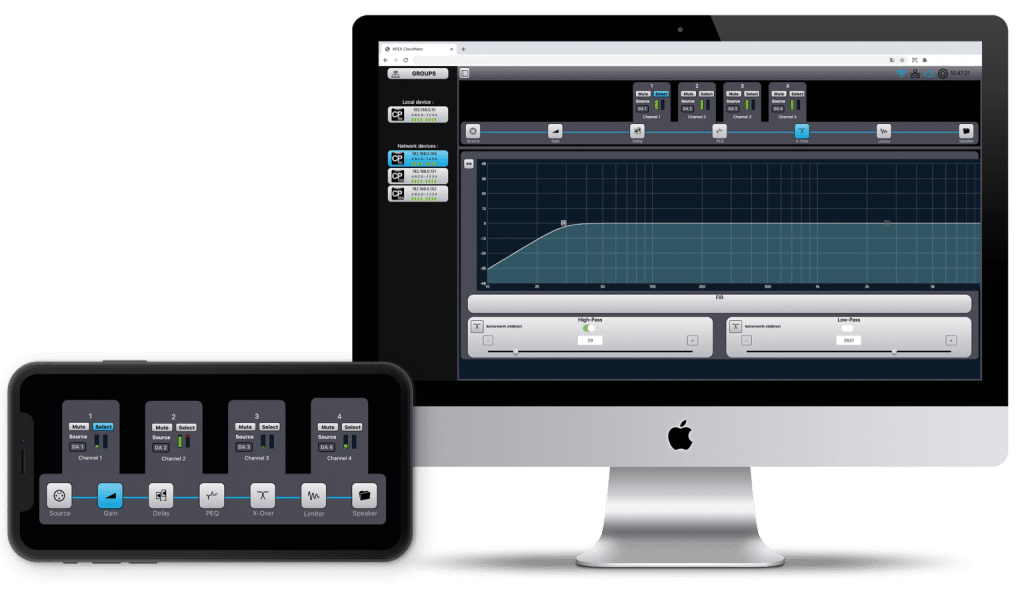 Connect & Control Your Way
WiFi Hotspot – every CloudPower amplifier features a built-in access point
Wired IP – connect securely over a wired Local Area Network Ethernet connection
Hands-on front panel control with touch 'n turn rotary control and high visibility OLED display
User Processing Functions
Group Processing Functions
Speaker Processing Functions
User Processing Functions
Gain:
-80 to +15dB, 0,1dB steps
Polarity: normal / inverted
Delay:
0 to 250 ms (Shared between User and Group settings)
PEQ:
12 x PEQ. Each PEQ can be set to a choice of 16 fi lter types: Bell-Sym, Bell-Asym,
Notch, Low-Shelf 6dB or12dB, High-Shelf 6dB or 12db, All-Pass 90° or 180°, High Pass 6dB, or 12dB,
High-Pass VariQ 12dB, Low-Pass 6dB or 12dB, Low-Pass Vari-Q 12dB, Band-Pass
HP/LP filters:
Bessel , Butterworth and Linkwitz Riley with slopes from 6 to 48 dB/oct
Limiter:
Peak voltage, RMS voltage
Group Processing Functions
Speaker Processing Functions