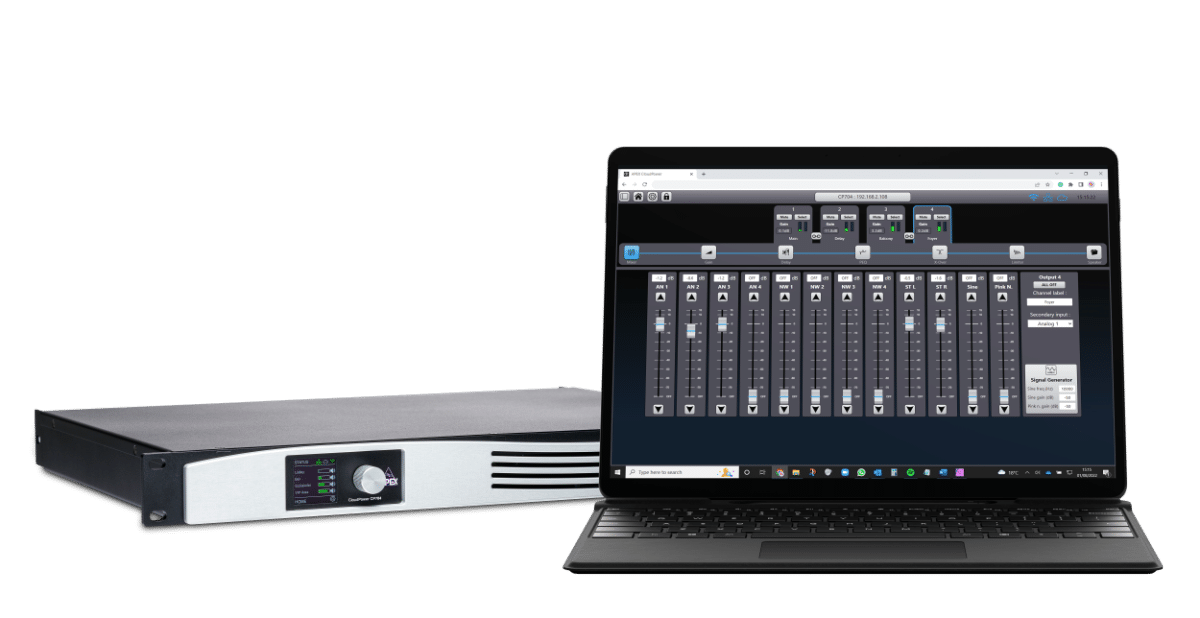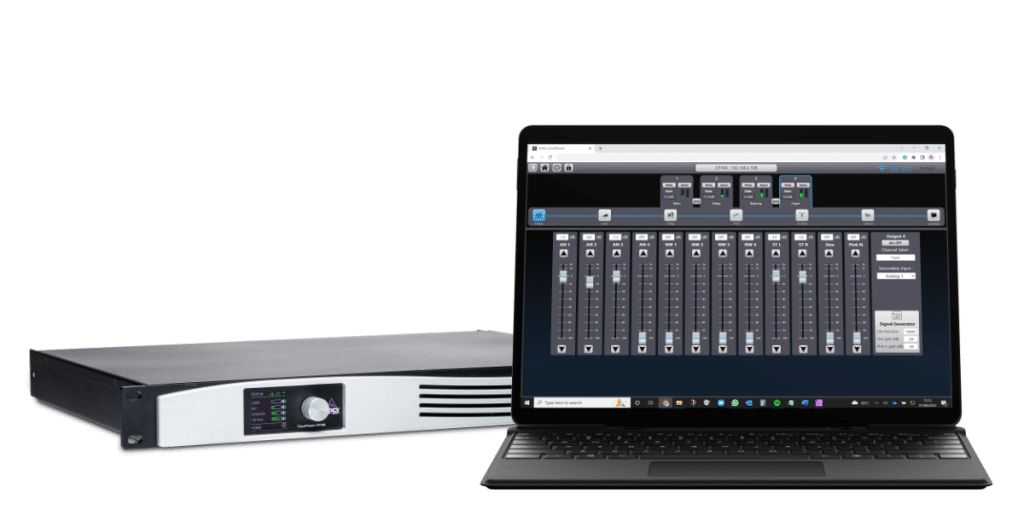 CLOUDPOWER REMOTE MONITORING / CONTROL SOFTWARE
INTUITIVE BROWER-BASED WEBUI
Manage and control CloudPower amplifiers anytime, anywhere over the APEX Cloud via secure connection, using the super-intuitive IntelliCloud web UI.
IntelliCloud is browser-based, meaning there is no need to download any software. Users can access IntelliCloud from any of their phone, tablet, laptop or desktop (iOS, Windows, Android).
The IntelliCloud WebUI is accessible from multiple devices , allowing several users to monitor + adjust the system simultaneously. Settings are stored in the cloud, making it easy to access to real-time information.
One Page - Multiple Units
IntelliCloud offers an intuitive, at-a-glance overview of all CloudPower devices. No need to juggle multiple different links or logins – you can manage and control all CloudPower amplifiers from a single page.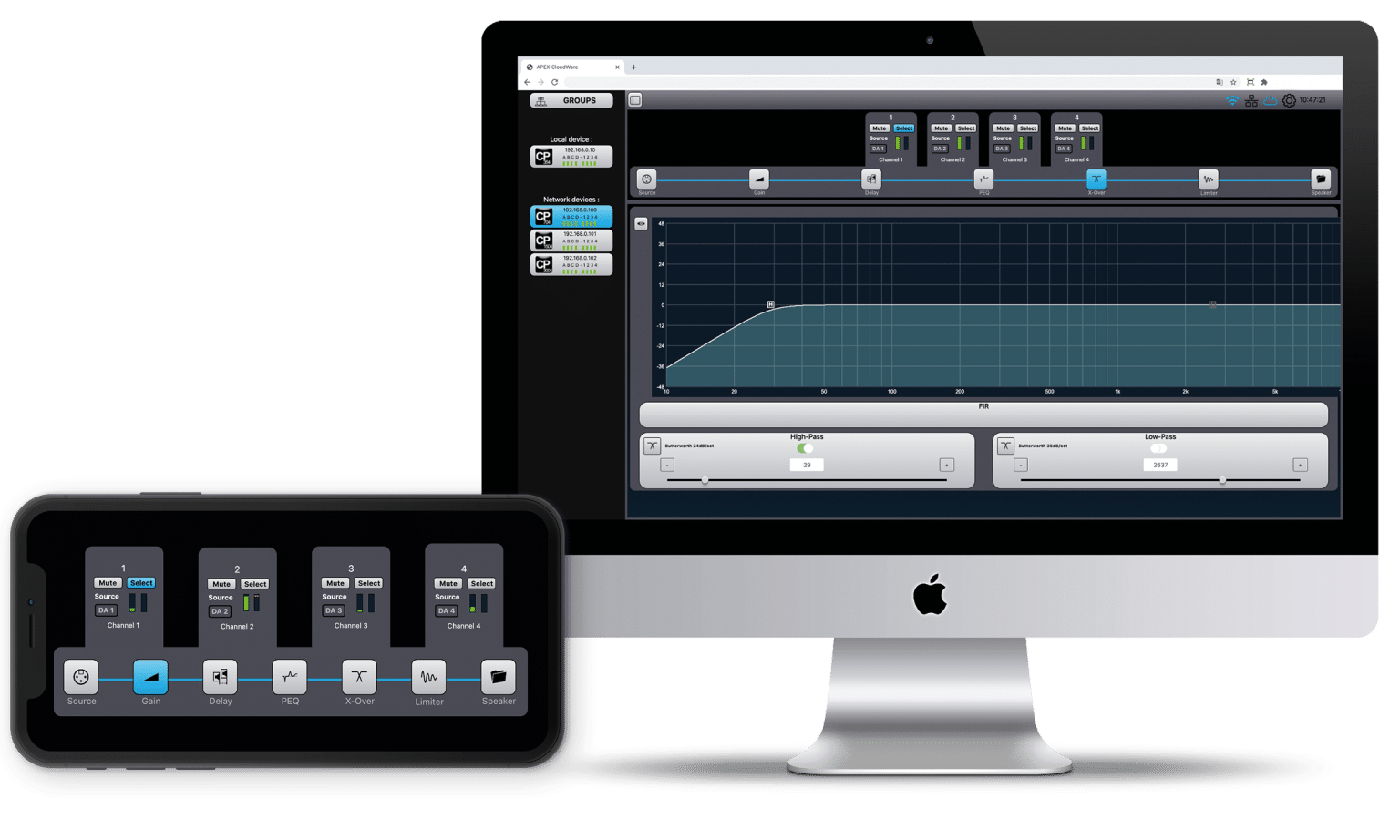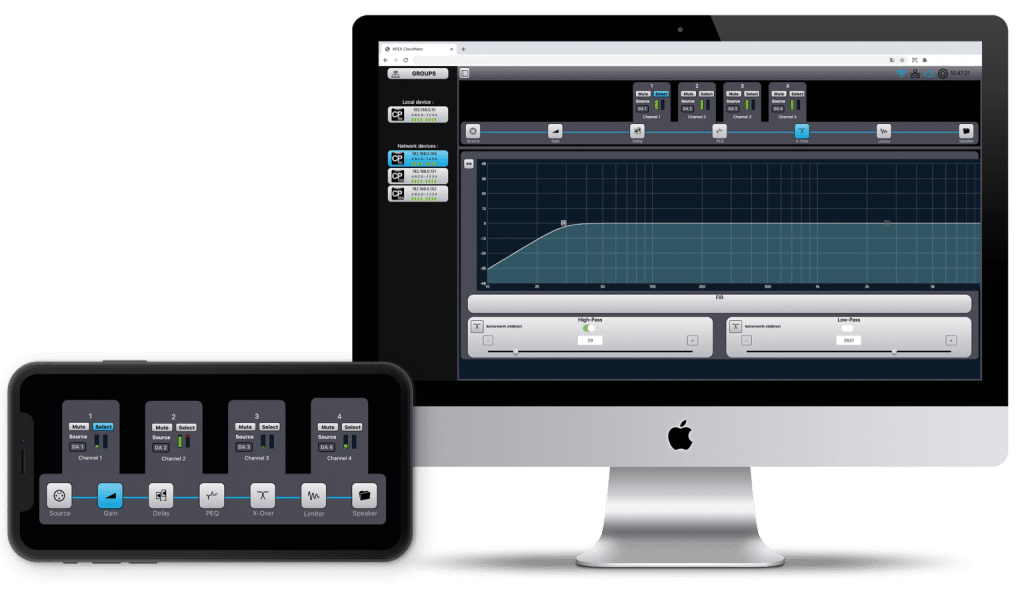 APEX is passionate about creating intuitive interfaces that make life easier for the user. To put it another way, we hate fiddly menus and confusing layouts as much as you do! IntelliCloud has won praise from integrators for its friendly, self-explanatory interface. All functions and presets are accessible in the blink of an eye.
V1.21 firmware contains more than a dozen important new and refined features, together with numerous bug fixes and minor enhancements. We strongly advise that all CloudPower amplifiers should be updated to the latest firmware version for optimal functionality, performance and stability. 
Upload/download global device audio preset
Screen dimming after 15 seconds to save OLED display
Auto exit of front panel menu after 15 seconds
All amplifier + bridged mode channels have the same gain across the range
Limiter values now identical across all models 
Limiter threshold range value is identical for normal and bridge modes
Input field delay resolution: 0.01ms
Upload/delete speaker preset from user interface
Create/rename/delete speaker preset folder from user interface
At every boot, signal generators are at -50dB with frequency gen at 1kHz
User rms attack time can now be 2000ms
Speaker preset rms attack time can be 6000ms and release up to 10000ms