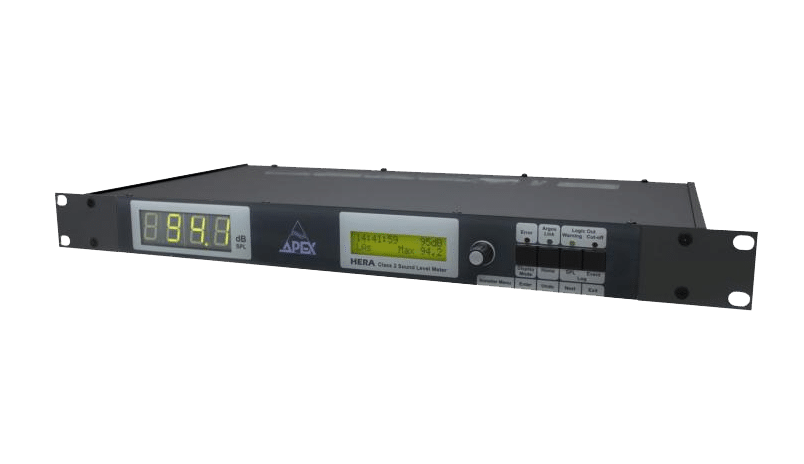 IEC61672 CLASS 2 SOUND LEVEL METER
Hera is a Class 2 compliant sound level meter that can be used either as a separate unit or combined with APEX Argos. Hera offers sound level monitoring and logging of events. As a standalone unit it can be used as a cut-off device, as is required by some authorities. Combined with the Argos the combined units will act as a sound level controller with measurement and logging function.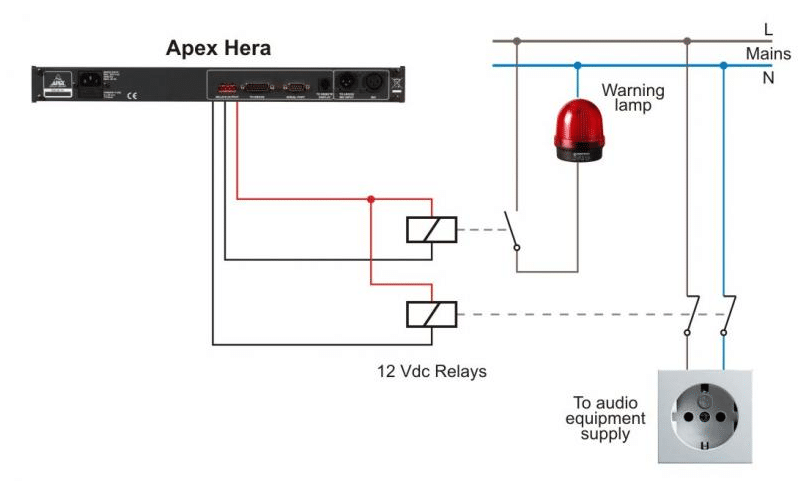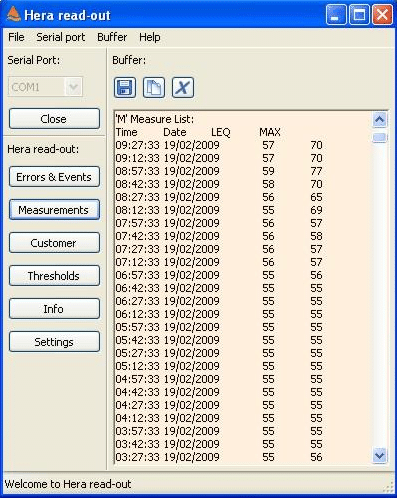 Apex Hera is a professional Class 2 sound level meter used to monitor and log an audio system's output.
Hera, will not only log the equivalent continuous (Leq) and peak sound level pressure over a time period, but Hera will also detect and log the attempts of system tampering (for example disconnection of the microphone). The logs can be easily consulted by any user directly from the front panel or retrieved on a computer and printed out.
Hera also offers two logic outputs that may be used to control external devices or mains cut-off if a certain threshold is being exceeded. This threshold value may be scheduled to allow for different sound levels at set times.
All settings are pin code protected and can easily be set from the devices' front panel.
Apex Hera is delivered with a measurement microphone and this is factory calibrated for perfect accuracy.
Hera also offers an automatic calibration function for remote microphone distance compensation. This is imperative in most venues, since the measurement microphones should be placed out of reach.
Optionally you can connect the Apex Leto large deported display to the Hera so that the audience, band or DJ may have visual sight on the sound pressure levels at any time.
The Hera may be used together with the Apex Argos. The Argos will then be slaved onto the Hera's measurement and threshold.
Use Hera together with the Apex Argos, they will be your neighbours' dream team!