FUNERAL HOMES
& CREMATORIES
Audio, video and lighting are essential ingredients in creating atmosphere in funeral home auditoriums and crematories, yet very few have audio-visual specialists on site, making ease of use a high priority. Many funeral businesses have an additional staff member present during ceremonies purely to trigger music playback, lighting changes and visual tributes, especially where outside celebrants come in to conduct funerals. Fool proof reliability is critical in an industry where there is no second chance to deliver the perfect service.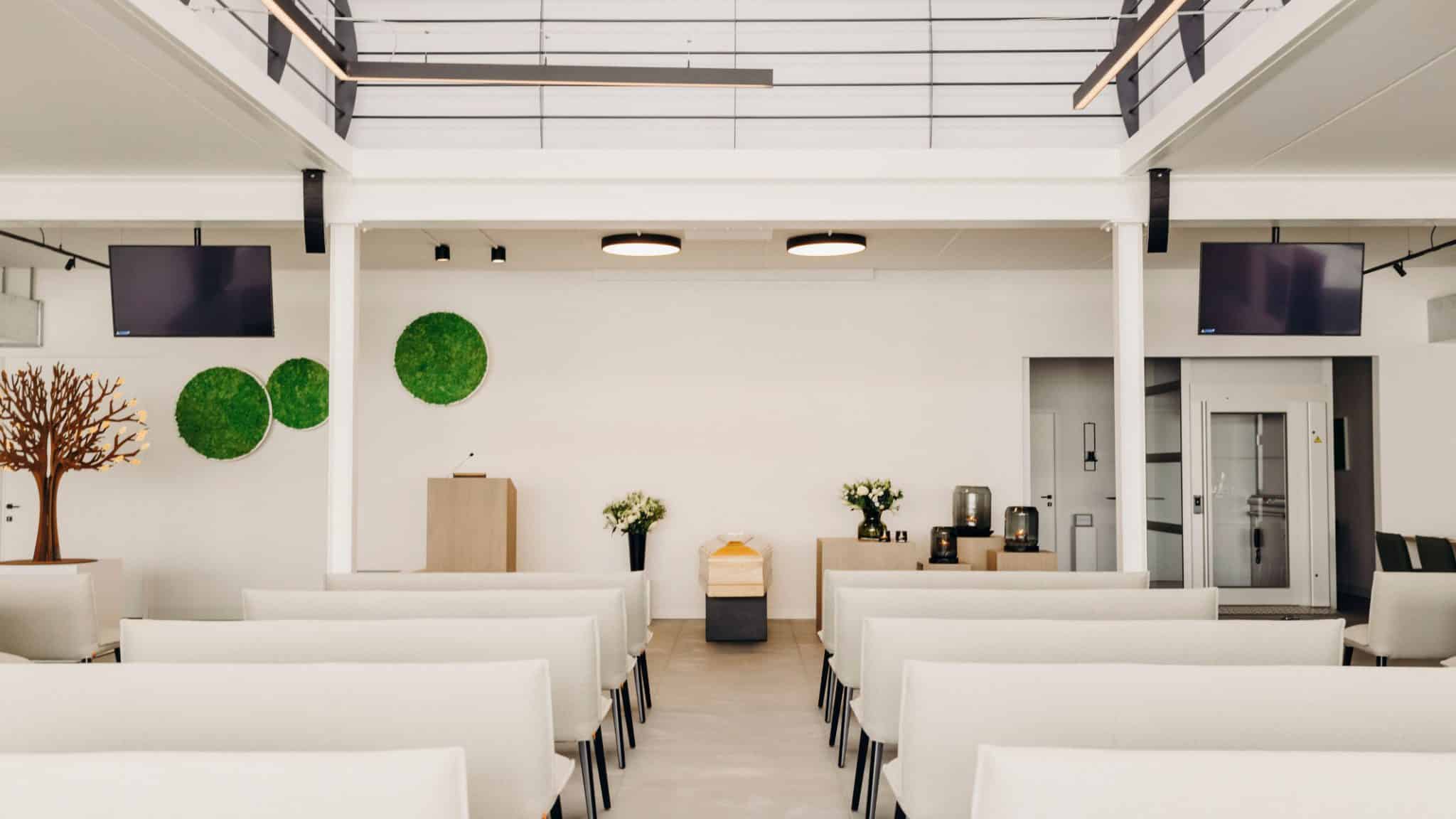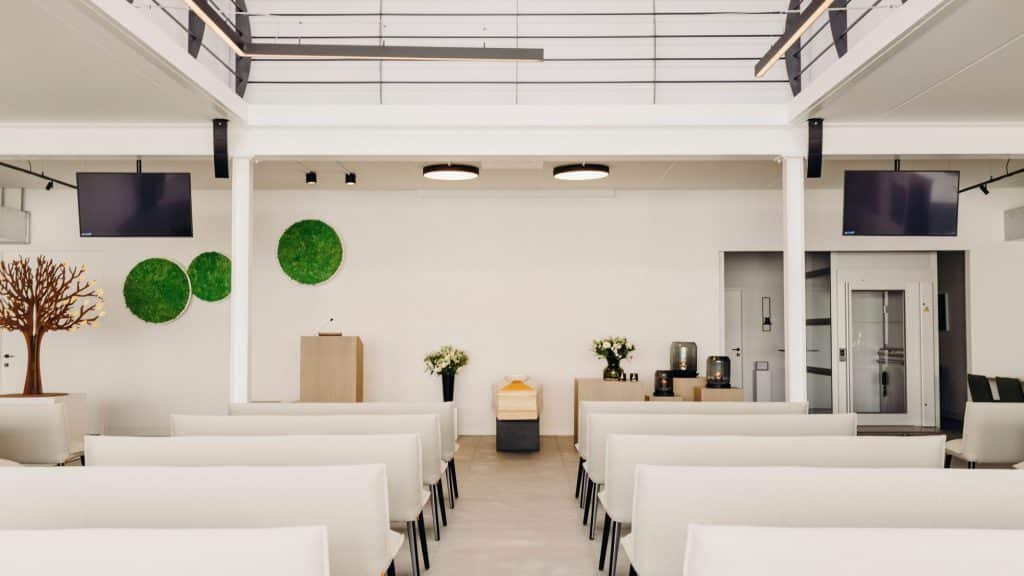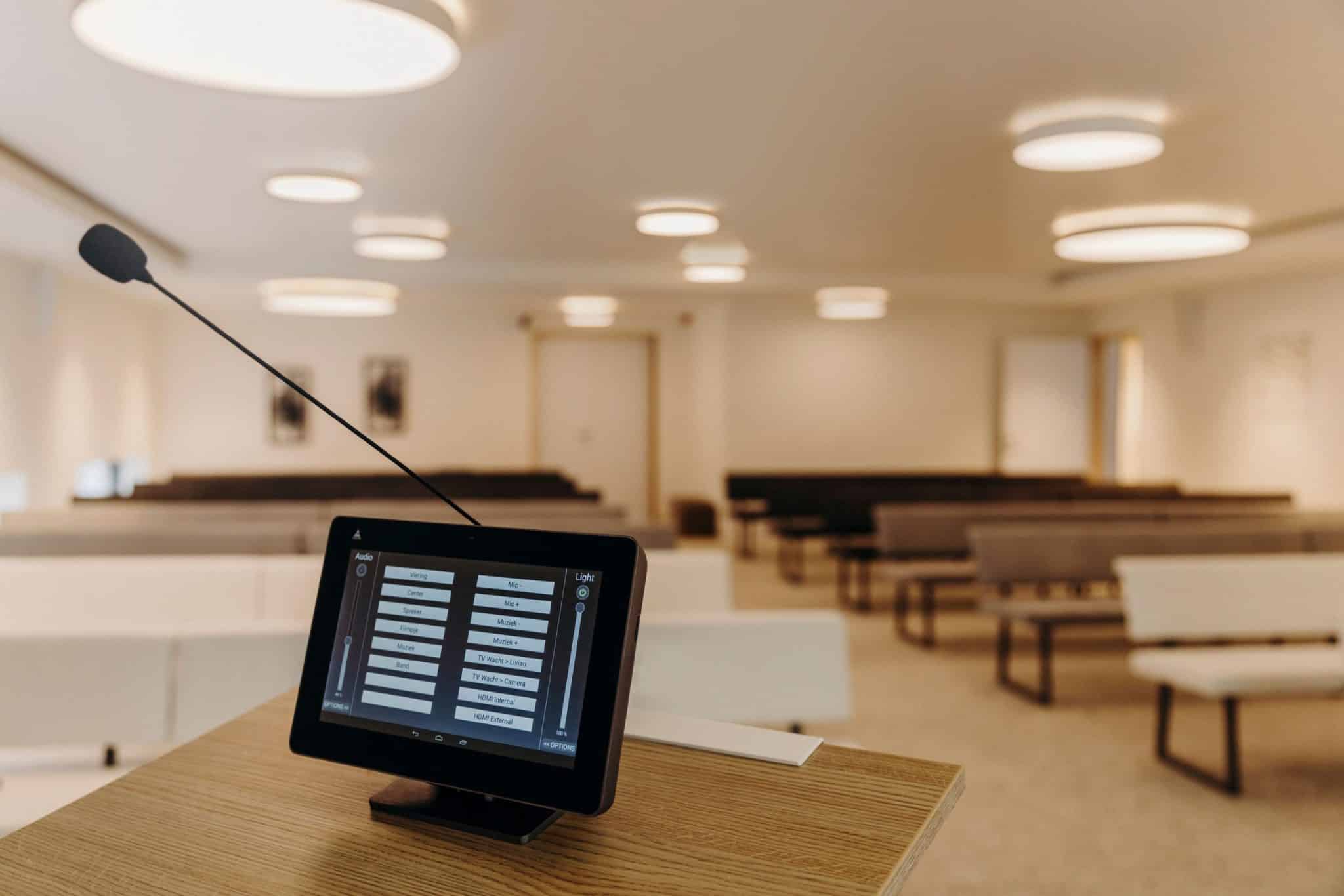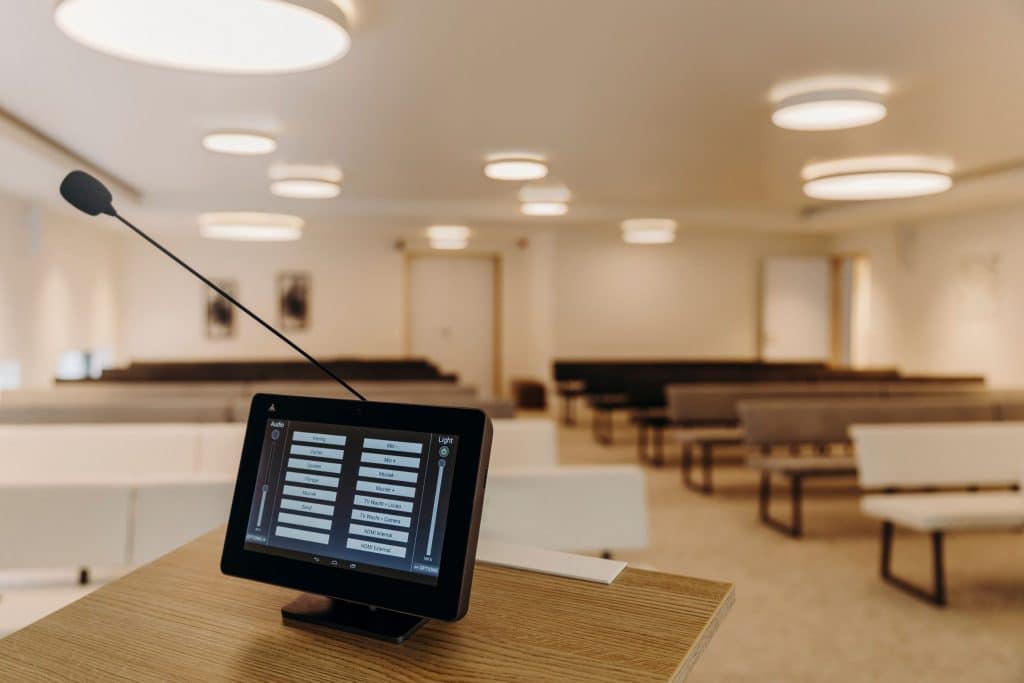 The Liviau S all-in-one touchscreen audio-visual control system has been optimised for use in funeral businesses. Liviau brings sound, lighting and video control together in one convenient, compact system, typically set on a lectern in the auditorium. From here, the operator can comfortably control the whole system, saving the cost of having another staff member present. Starting the next piece of music or image gallery is as simple as pushing a large onscreen button, and it's possible for a single press to trigger multiple events, such as dimming the lights and increasing the audio levels when a tribute video starts to play. Even visiting celebrants will feel confident with Liviau after a few minutes' practise.
APEX has a separate website where we go into more detail about Liviau and our other products and services for funeral businesses.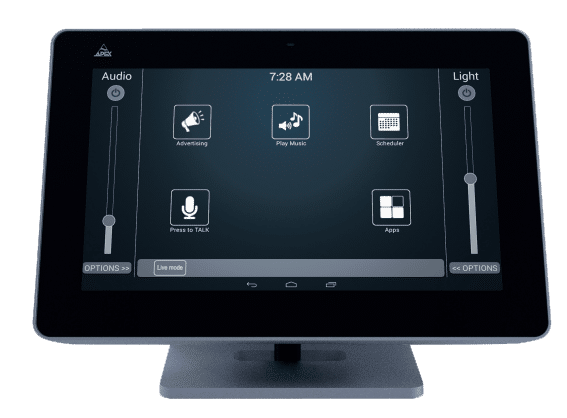 LIVIAU
Control sound, lighting and video
Internal memory + USB port
Spotify integration
DMX 512 control for intelligent lighting and dimmer packs