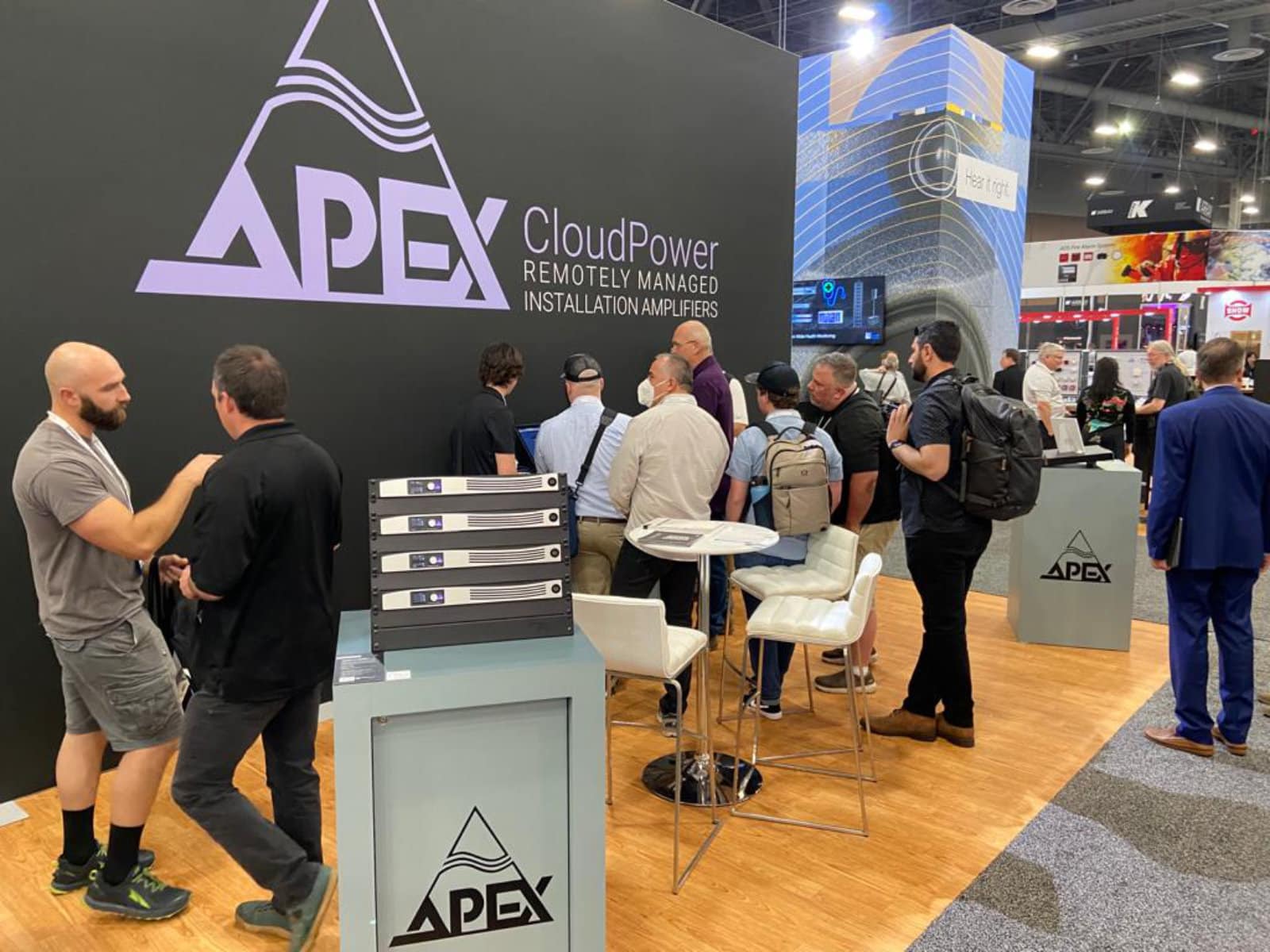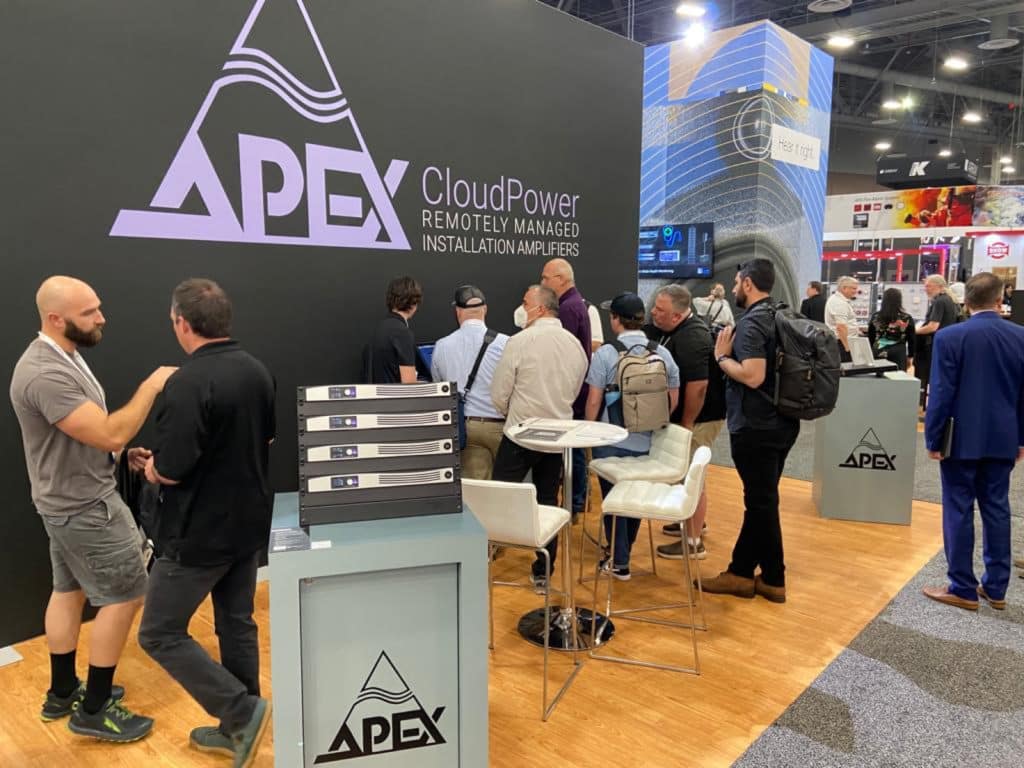 Taking the first steps into the rewarding but challenging United States market is a major milestone for any European brand. As the international tradeshow circuit begins to emerge from its Covid hiatus, and with the recent announcement of our distribution partnership with the fine folks at Fulcrum Acoustic, LLC, we had an unmissable opportunity to get CloudPower in front of the American audience for the first time at Infocomm 2022.
There was the usual industry chatter about whether the proximity of rescheduled ISE and NAMM shows would combine with remaining Coronavirus concerns to keep integrators at home. Although overall visitor numbers were undoubtedly lower than in pre-Covid days, our own slice of the Las Vegas Convention Center certainly saw a very healthy flow of visitors. The APEX team was kept busy running CloudPower demos throughout the show, as well as talking to more potential partners as we continue to fill out the blank spaces on our distribution map.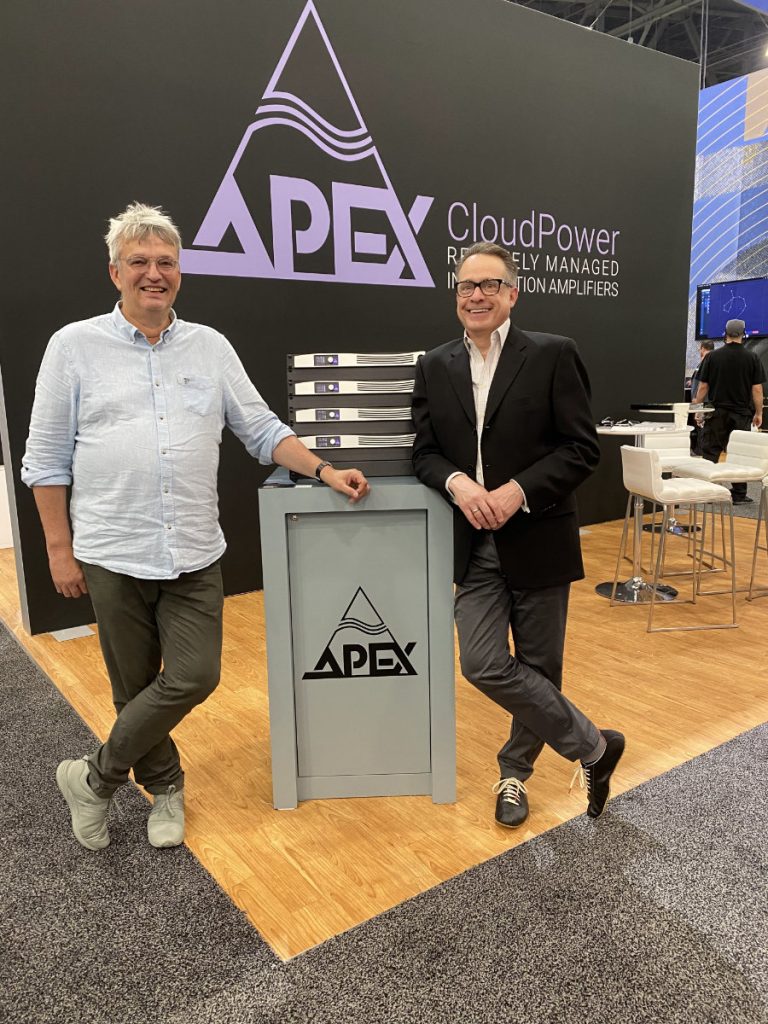 It was striking that the (metaphorical!) buzz around CloudPower spread during the show, with visitors coming by to see the 'hot new amplifier in town' that their peers were talking about. As we have witnessed elsewhere, the pandemic and supply chain issues across the industry have led consultants and integrators to think again about their product choices, creating a unique opportunity for ambitious brands and innovative products to earn a place in their tenders. Truly a land of opportunity!
We have plenty of people to thank for making the show a success. Stephen Siegel, Rich Frembes and the whole team at Fulcrum Acoustic were the perfect hosts and went above and beyond to create a slick presence for APEX. Our good friend Jeroen van Keeken poured equal enthusiasm into his first and 50th CloudPower demos, while our EMEA agent, Alain Boone of Audires took excellent care of new and existing distribution contacts.
Infocomm 2022 was everything we had hoped for. CloudPower has arrived in the United States.
See you in Orlando for Infocomm 2023!