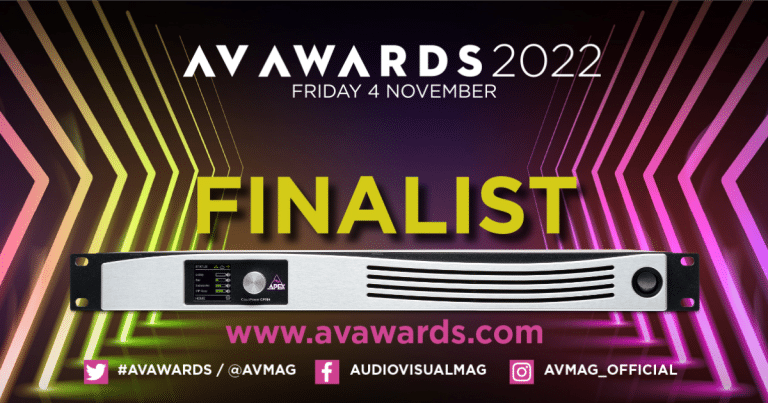 It's time to brush down the APEX tuxedos!
We're very proud of the awards that our CloudPower installation amplifiers have won since their launch. Of course, it's the verdict of integrators and end users that ultimately determines the success of any AV product that seeks to offer a new approach, but it still means a lot to receive recognition from your industry peers.
Now CloudPower has been named as an Audio Technology of the Year finalist in the AV Awards 2022. This is a hugely prestigious award, with the winners announced at a black-tie ceremony in London on November 4th. We would naturally love to come away with a trophy, but to see CloudPower take its place alongside the latest innovations from industry legends like L-Acoustics, DiGiCo, Meyer Sound, Yamaha, and Renkus-Heinz is a tremendous honour in itself.
If we are fortunate enough to scoop the trophy, we have a space set aside for it alongside the AV Award we won back in 2016 for the first generation of our Liviau touchscreen AV control system.
The APEX team will be in London for the ceremony – please wish us luck, and please speak quietly if you need to call us on November the 5th!